RESIDENCY AT POTATOPOTATO
IN MALMÖ, SWEDEN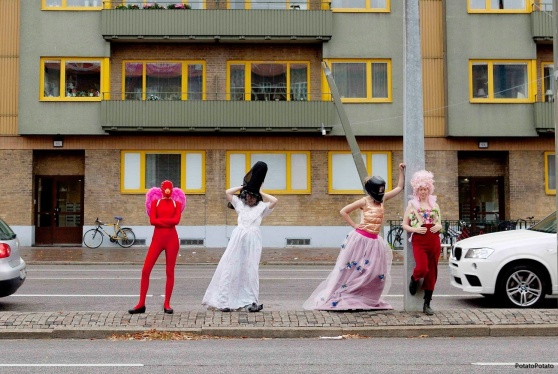 PotatoPotato Performing Arts, with the support of the City of Malmö, has the great pleasure of welcoming independent artists within experimental theater/performance arts to apply for residency with us, during the autumn of 2022.
By welcoming independent performing artists to use our space and resources, PotatoPotato wants to contribute to the renewal and strengthening of the independent performing arts scene in the Skåne region. The residency will also give Malmö's local audience the opportunity to meet the work of new performing artists.
The focus of the residency is original work and exploration (for example of themes, methods, processes, new teams, materials), which will result in workshops and public screenings.

When?
Two periods of one month are open.
Period 1: September 2022
Period 2: November 2022

Who can apply?
Independent artists or groups lacking their own stage, with a plan for what you want to do! All forms of experimental theater and performance arts are welcome.

What is included in the residency?
4 weeks free access to PotatoPotato's black box in Malmö (separate entrance, office, kitchenette, and bathroom)
Access to our props, costume, and technology equipment
A small grant for the purchase of equipment
20,000 SEK for conducting a workshop
A technician for a public performance
Support from PotatoPotato's staff with marketing, planning, networking

Requirements
During the residency, you will plan and hold a workshop open to the public.
The residency ends with one or more public performances of your residency work (can be a work in progress) in PotatoPotato's black box.

Application
The application was open March 11-21, 2022.






The application is closed. The selection will be announced in May 2022.