The other the self – samtal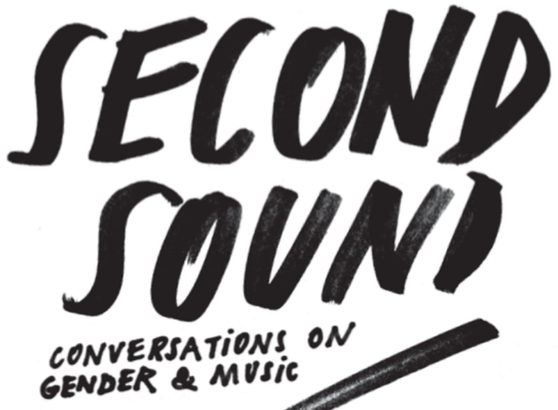 TRYGGA SAMTAL OM MUSIK OCH GENUS
NEW EMERGENCES presenterar ett samtal om genus och jämställdhet inom elektromusikscenen. I panelen hittar du Helena Engberg från PotatoPotato, Susanne Kirchmayr och Julia Eckhardt! Välkomna!
Event no.8 – the other the self

Den åttonde New emergences kommer äga rum på INTONAL 2017 i Malmö. The other the self var titeln på en serie event som organiserats av Q-O2 de senaste åren och som kulminerade i utgåvan av av boken The Second Sound – conversations on gender and music (2017). Q-O2:s ansvarige i Bryssel, Julia Eckhardt, kommer att presentera boken på INTONAL 2017.

I panelsamtalet får Julia sällskap av festivalartisten Susanne Kirchmayr:
Electric indigo, från Wien (female:pressure); av performanceartisten och DJ:en Helena Engberg från Malmö (PotatoPotato); av curator Remco Schuurbiers of DISK Berlin, ctm-festival and TodaysArt; och av the New Emergences team, som representeras av kompositörerna och artisterna Fani Konstantinidou och Semay Wu.

Varmt välkomna!

In English:

New Emergences is an initiative that serves as a platform to openly discuss issues regarding gender equality in electronic music and sound art. Within these fields, it focuses on the presence and absence of women alongside diversity issues in the broader spectrum of under-represented voices.

This lecture and discussion series provides a Safe Space for professionals – and for the public - to share their experiences, tell their stories and to discuss a wide range of perspectives, opinions and theories: male and female stereotypes are questioned and strategies to achieve Change are discussed.

The New Emergences team has set itself the goal to raise awareness in the field. The initiative supports under-represented voices in the world of electronic music and sound art and encourages those voices to develop a language of their own, and to present themselves with confidence within a field that in 2017 is still largely dominated by their white male colleagues.

The New Emergences series, website and blog are set up by a group of volunteers who help organize the events. Recorded documentation of the lectures and discussions is transcribed for archiving purposes, and summaries are published on the New Emergences blog, encouraging the discussion to continue online between events

For its 8th edition – which will take place at Intonal – New Emergences extends a warm invitation to musician and curator Julia Eckhardt from Brussel (Q-O2), to composer performer Susanne Kirchmayr from Vienna (female:pressure) and to performance artist Helena Engberg from Malmö (PotatoPotato). The other the self was the title of a number of events that were organized by Q-O2 in recent years and culminated in the publication of the book The Second Sound – conversations on gender and music (2017) which Julia Eckhardt will present on this occasion. For the discussion the panel is joined by New Emergences members and composer/performers Fani Konstantinidou and Semay Wu, as well as Remco Schuurbiers of CTM.

Everyone present in the room is invited to comment or ask questions to the panel. The moderator has the role and the right to filter and move on within the discussion if and whenever necessary.

INTONAL 2017

TID & PLATS:

29 April
17:00–19:00

IAC - Inter Arts Center,
The Red Room
Bergsgatan 29, Malmö, Sweden


I N T O N A L
http://www.intonalfestival.com/talks-radio-films/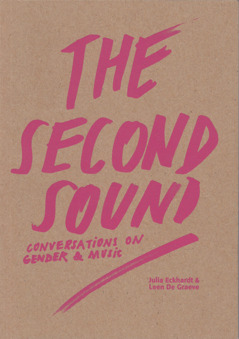 VAD ÄR NEW EMERGENCES?

New emergences är en plattform för diskussion kring genus och jämställdhet inom elektronisk musik och ljudkonst. Här fokuserar en på närvaron och frånvaron av kvinnor och tittar närmare på ett brett spektrum av underrepresenterade röster.

New emergences ska vara en Safe Space – en trygg plats både för professionella och för publiken att kunna dela erfarenheter och samtala om allt från teorier och åsikter till strategier för förändring.

N E W E M E R G E N C E S
https://newemergences.wordpress.com/2017/04/13/event-no-8-the-other-the-self-intonal-2017/




THE PANEL:

Keynote by Julia Eckhardt (DE/BE) – director of Q-O2 in Brussels
http://www.q-o2.be/en/artist/julia-eckhardt/

Helena Engberg - potato potato in Malmö
http://www.potatopotato.se

Susanne Kirchmayr - electric indigo & female:pressure in Vienna http://www.femalepressure.net/fempress.html

Remco Schuurbiers - Disk Berlin, ctm-festival, TodaysArt
http://www.remcoschuurbiers.com

Fani Konstantinidou
https://newemergences.wordpress.com/fani-konstantinidou/

Semay Wu
https://newemergences.wordpress.com/semay-wu/